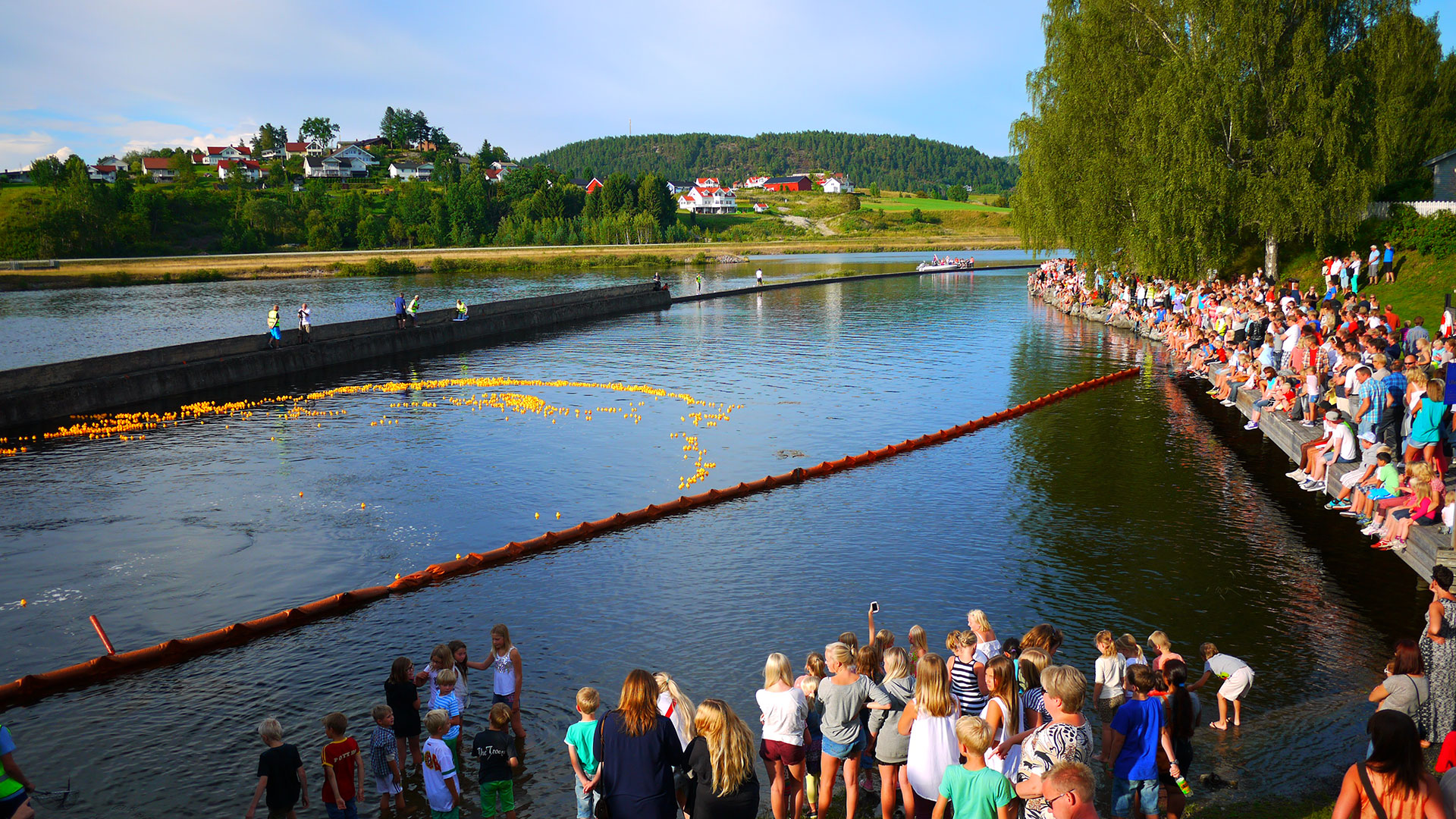 ---
Lunde locks is one of eight lock constructions on the Telemark Canal. It's located in the heart of the Telemark region, and is surrounded by a beautiful park – Lunde Slusepark.
The locks and the park, consisting of green walking/playing areas, restaurant and an outside amphitheater, are considered to be the main hub of the canal. This is where the three canal boats – M/S Henrik Ibsen, M/S Victoria and M/S Telemarken – meet daily during the boat season. The canal buses drive people to and from the park, and correspond with the departure and arrival time of the boats.
The park is facilitated with tables/chairs and specific BBQ areas. Take a stroll through the park and enjoy the art work on display, while the kids play around at the swing- and play sets.
The park is a place for both recreation, picnics and events. It is a perfect starting point for canoe/kayak paddling on the Telemark Canal, and you can also park your own boat at the guest marina. It is open for everybody and can be used free of charge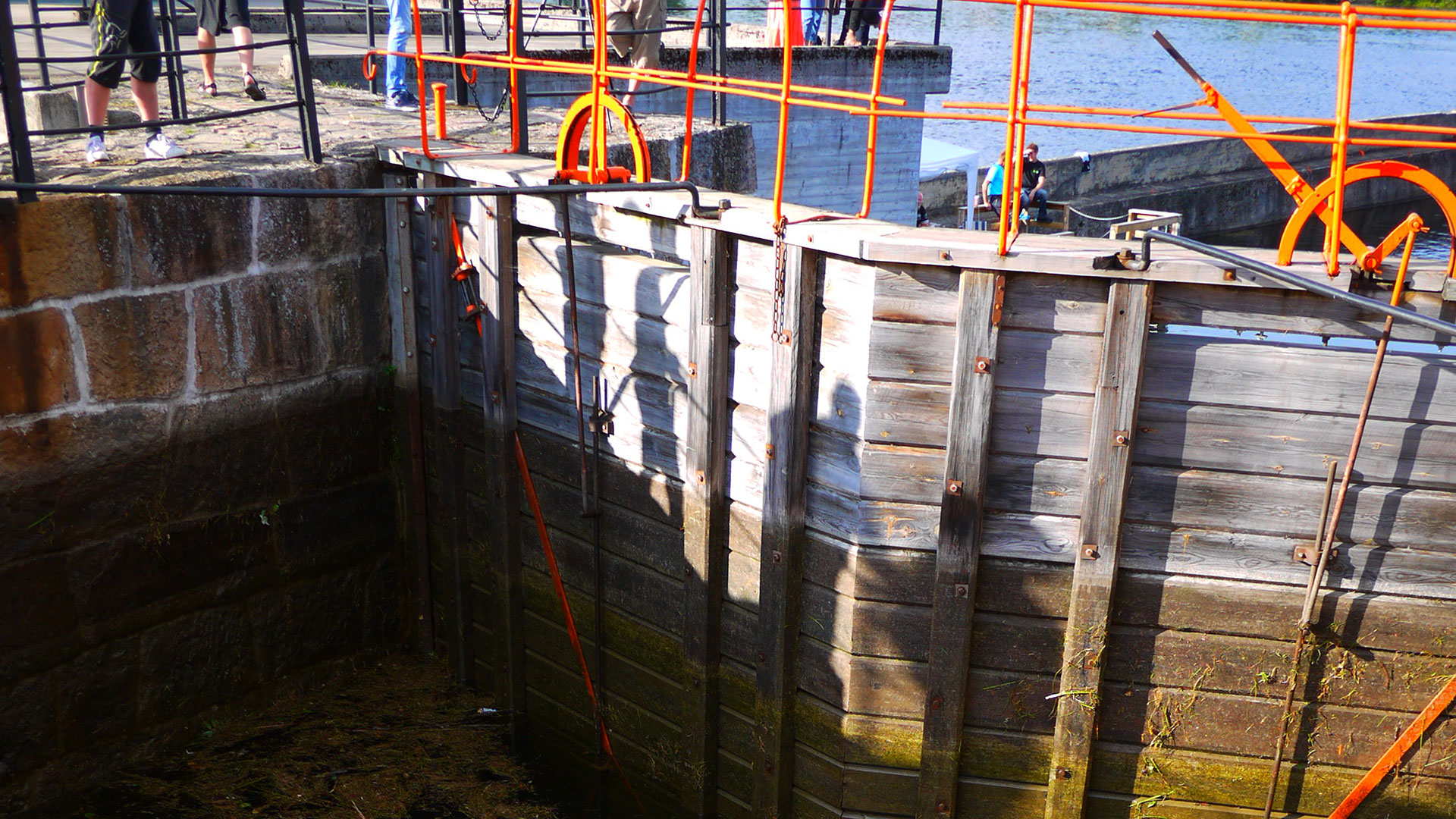 Restaurant
Lunde Slusekro restaurant is located by Lunde locks, between the lock construction and the amphitheater. Here you can enjoy a lovely meal while watching the boats being lifted up and down the lock chamber. On the menu you will find courses for every occasion, made with local ingredients – dinner, lunch and snacks.
Lunde Slusekro can also provide meals/serving for different types of events at the amphitheater and/or in the park. The restaurant has capacity for groups from 5-150 people. For groups contact: lunde@mshenrikibsen.no phone +47 91640995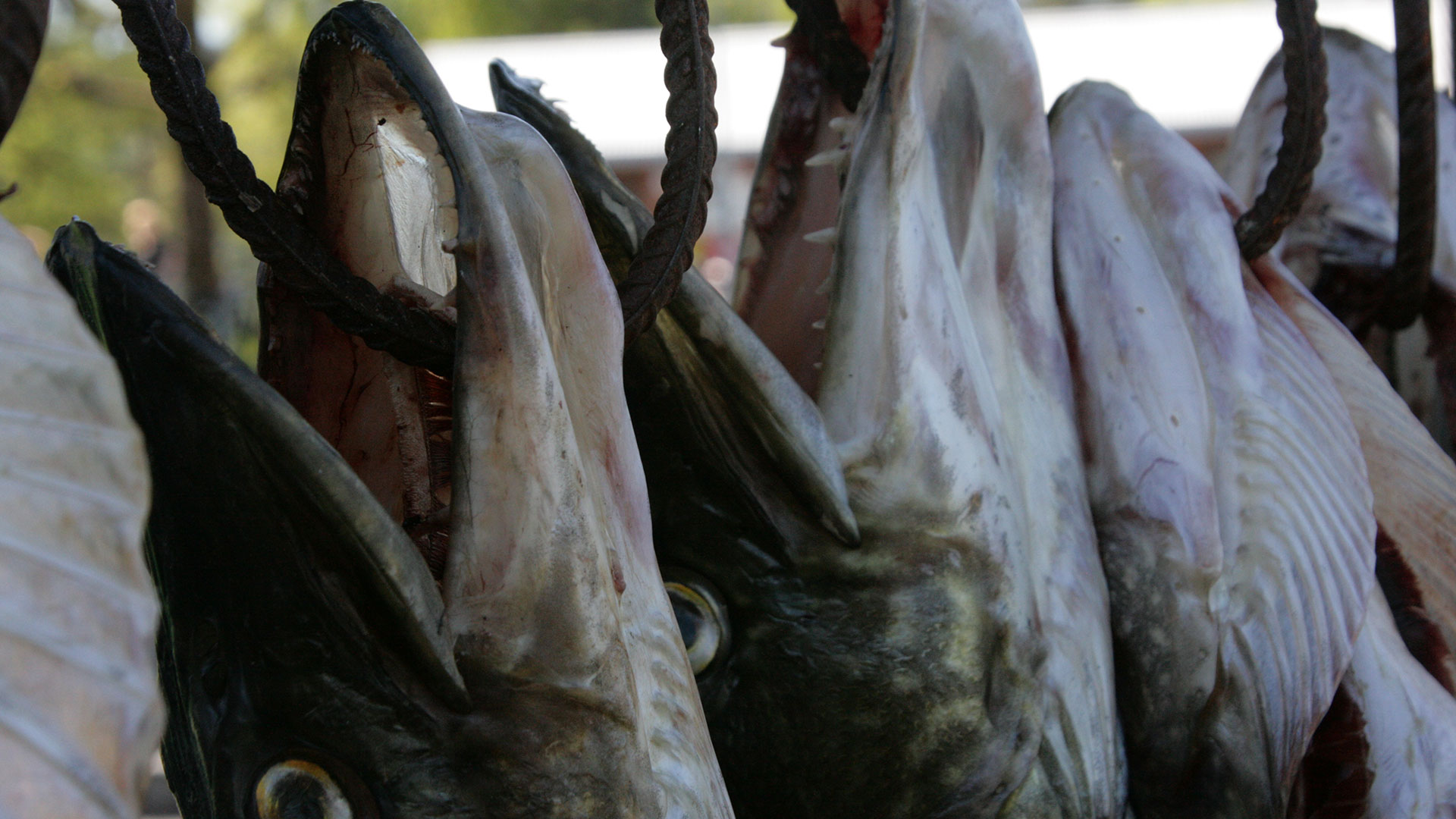 ---
Events
There are many events going on in both the park and the amphitheater during the canal boat season (June to August). Every day between 12.30-14.00 there is a miniconcert in the Lunde slusekro, where young local talents show of their musical skills.
Contact us 
Address: Slusevegen 40, 3825 Lunde
Phone: (+47) 35 94 80 20